Log into your Remesh account and locate the Conversation you need to Publish. On your dashboard, you will see whether each Conversation is Published or Unpublished. See example below of an Unpublished Conversation: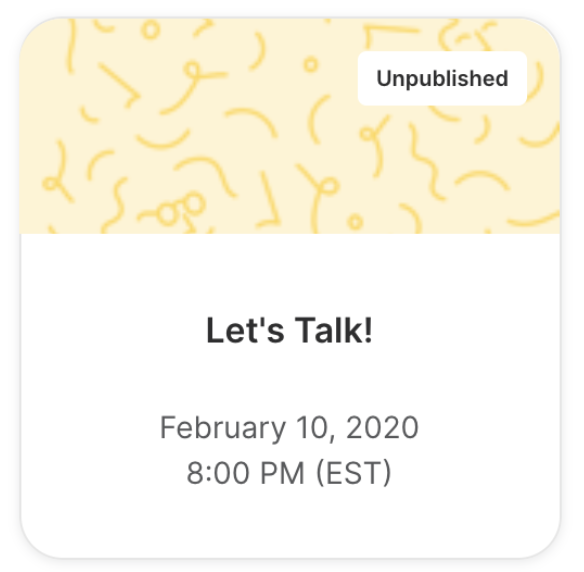 📝
Note:
We recommend Publishing your Conversation 30 minutes - 1 hour prior to the start time.
Ensure that your Basic Details and Onboarding Polls are finalized. In addition, if you're planning to import a Discussion Guide from the Excel template, make sure you have already done so. Once you Publish your Conversation, this will lock the Basic Details (title, date, start time, max. number of participants, moderator name, moderator avatar, cover image, etc.), Onboarding Polls, and the ability to import a Discussion Guide Excel template. This means you will no longer be able to edit those parts of your Conversation after Publishing. You will receive the below warning notification before Publishing.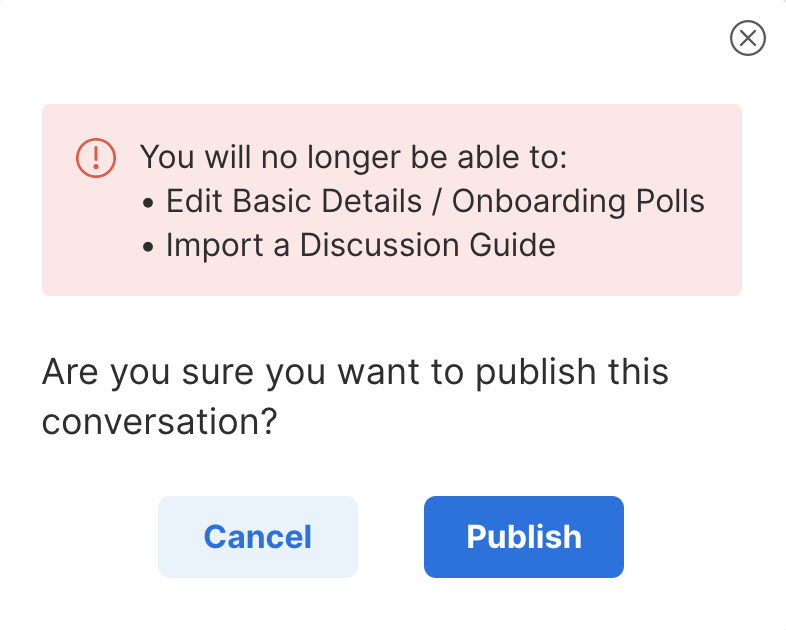 Click the blue "Publish" button either in the Build view or Live view, both shown below. In the Build view, the "Publish" button is in the upper right corner and in the Live view, the "Publish" button is in the center of the page.

Build view


Live view

What does it mean to Publish a Conversation?
Publishing allows participants to join the Conversation, answer the Onboarding Polls, and wait in the waiting room until the moderator begins sending items to the group. You must Publish your Conversation in order for participants to join and gain access.