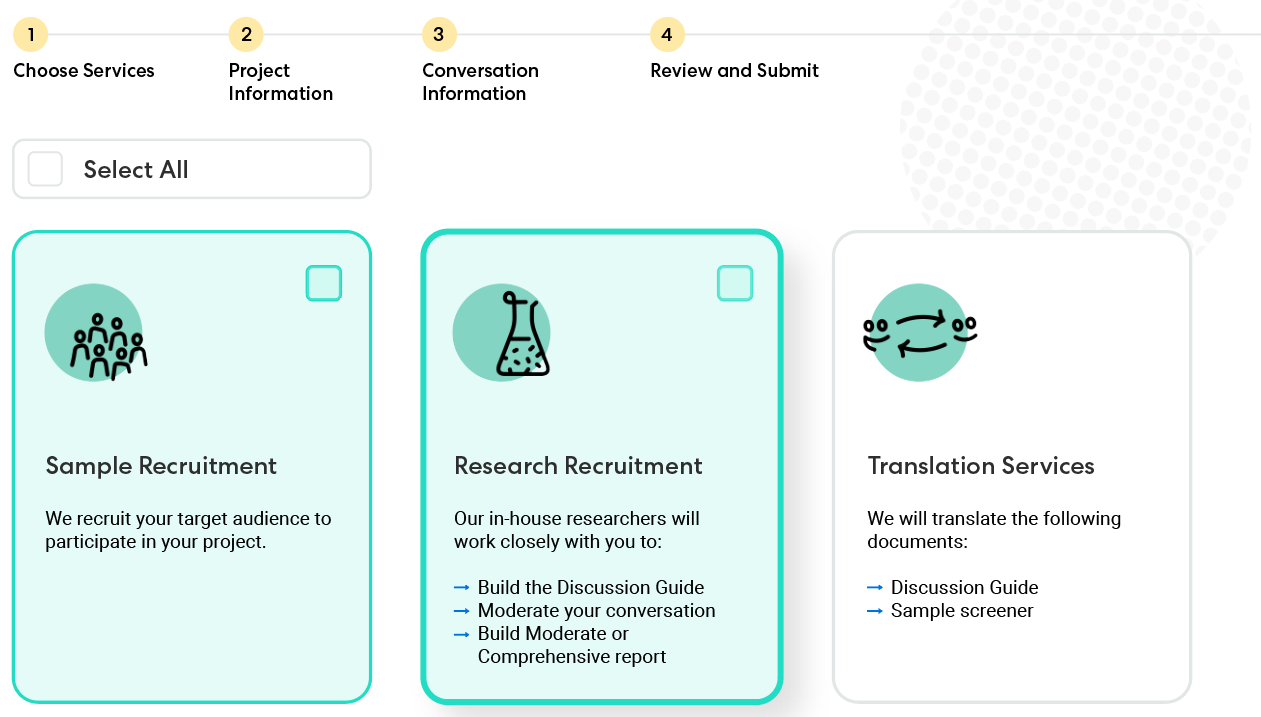 How to Request Your Next Sample, Research, or Translation Project
To request your next sample, research, or translation project navigate to the top-right corner of the Remesh platform and select the button labeled New Project Request. You'll then be guided through a simple four step process.


Step 1: Choose the service(s)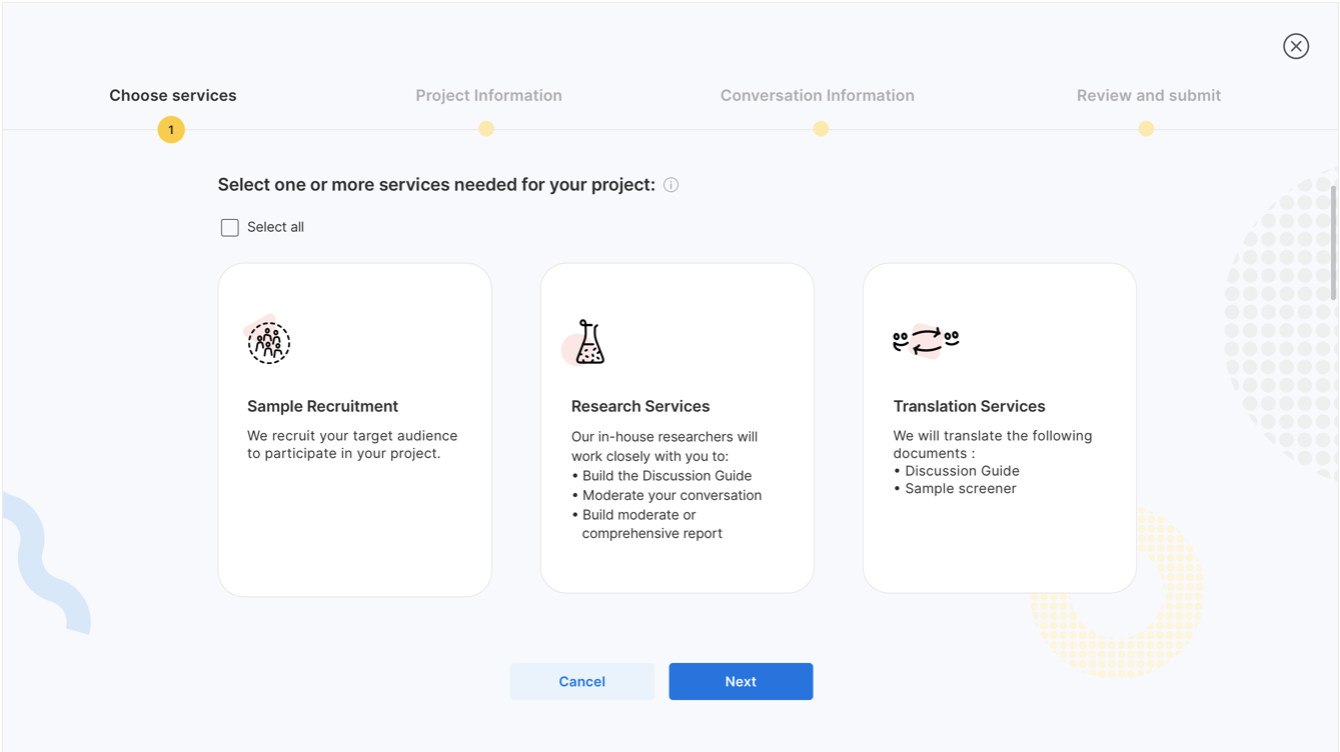 Step 2: Add your project information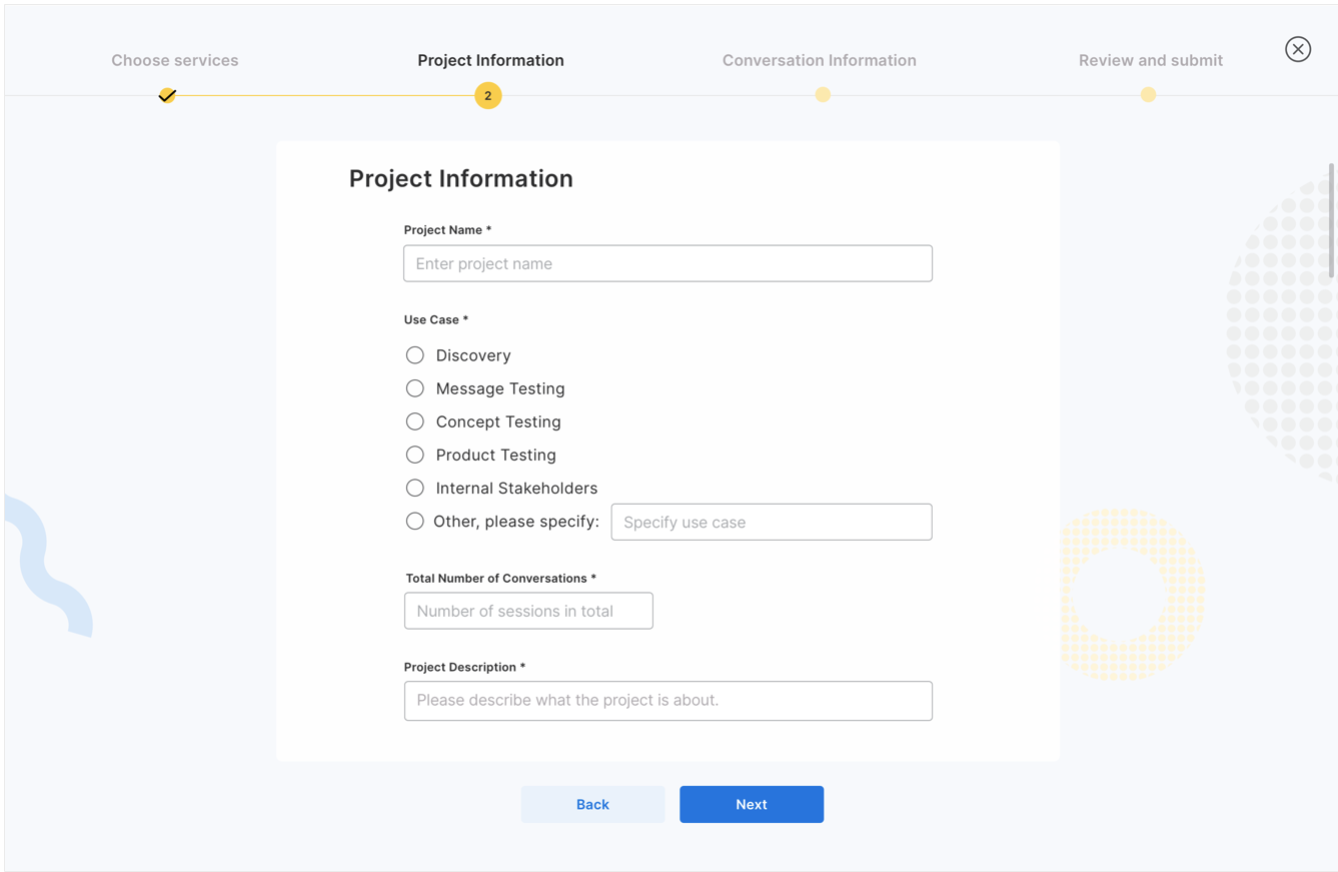 Step 3: Add your conversation information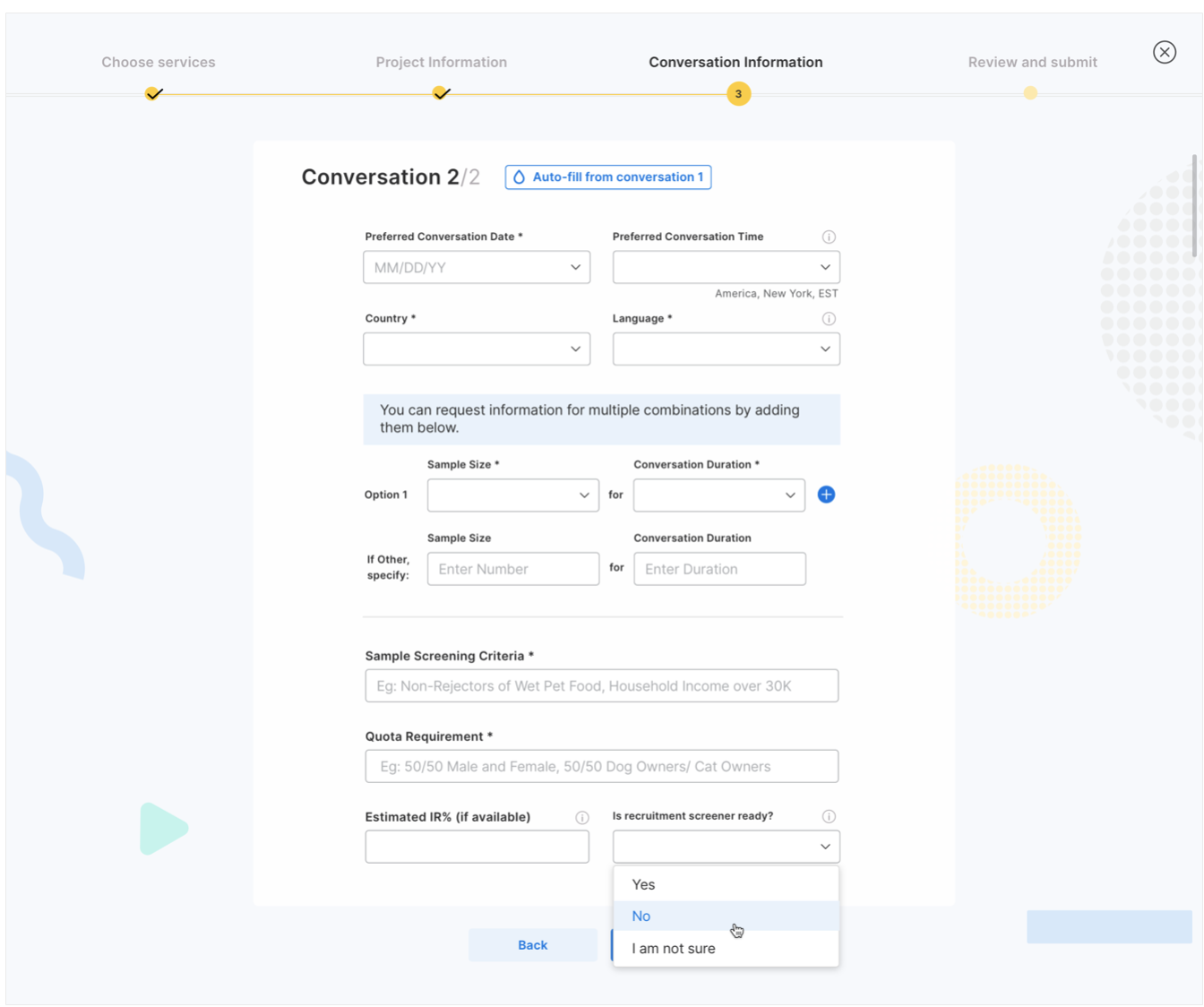 Step 4: Review & submit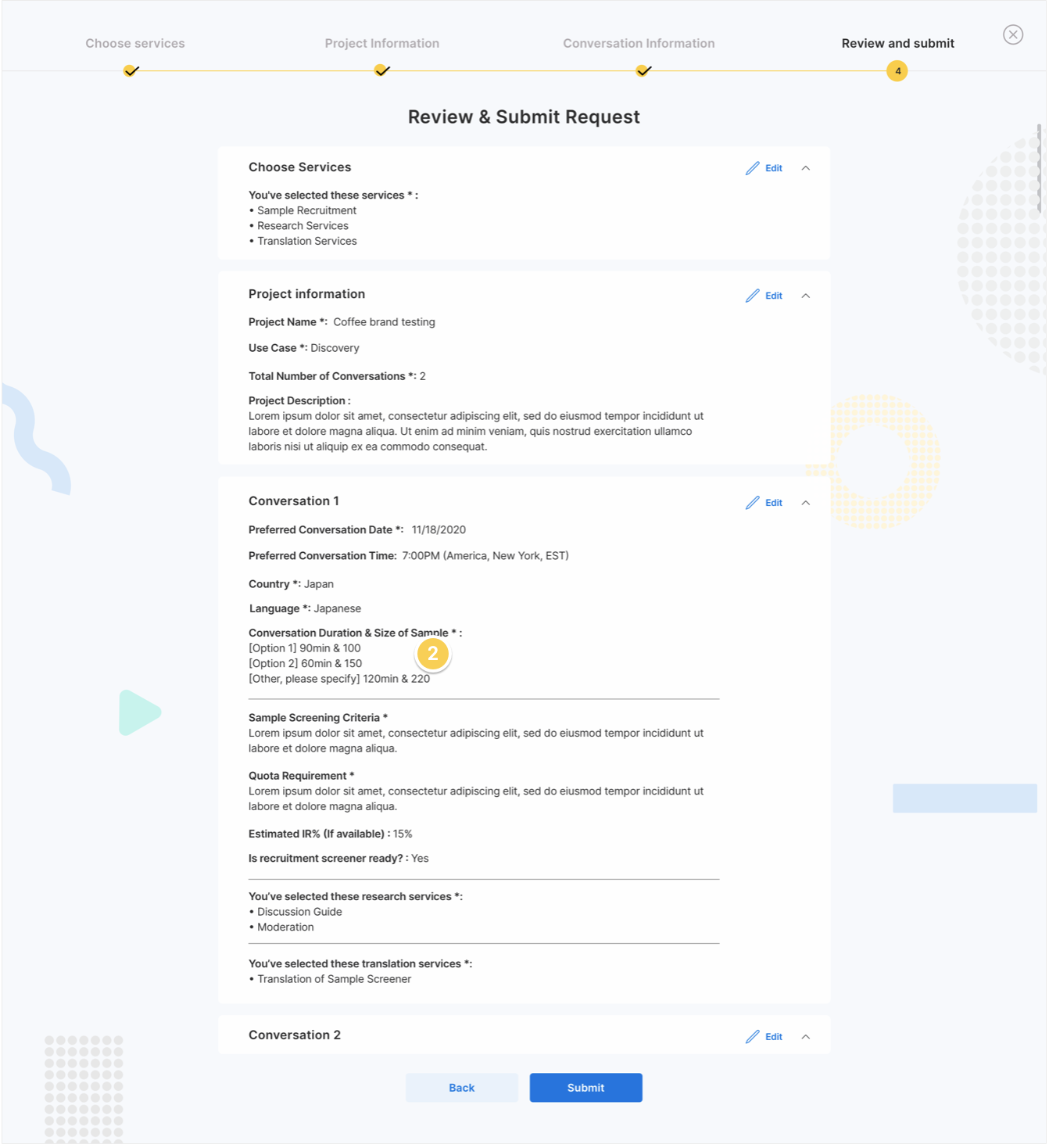 What happens now?
In a few moments, you will be receiving a confirmation email with the details you've provided us. In the meantime, a member of our Sales team will get to work and email you a proposal within 72 business hours.
You can also view submitted requests via the project request dashboard accessible from the left-side navigation. This dashboard will display all requests submitted through the platform across all of the Teams you're a member of.