What is the Hub?
The Hub provides you with a quick pulse on what's happening within your Workspace. Review upcoming conversations, glean commonalities across previous conversations, plus more!
When you log in to the Remesh platform, you'll be greeted by the Hub. As a Workspace Member, you will have access to five different widgets. Workspace Admins will have access to one extra widget.


Upcoming Conversations: Look ahead to see conversations scheduled for today and in the next 30 days across all of the teams you are a member of. You can also jump straight into any upcoming conversation by hovering over the cover image.
Not part of a team yet? Reach out to your Workspace Admin to be added to relevant teams.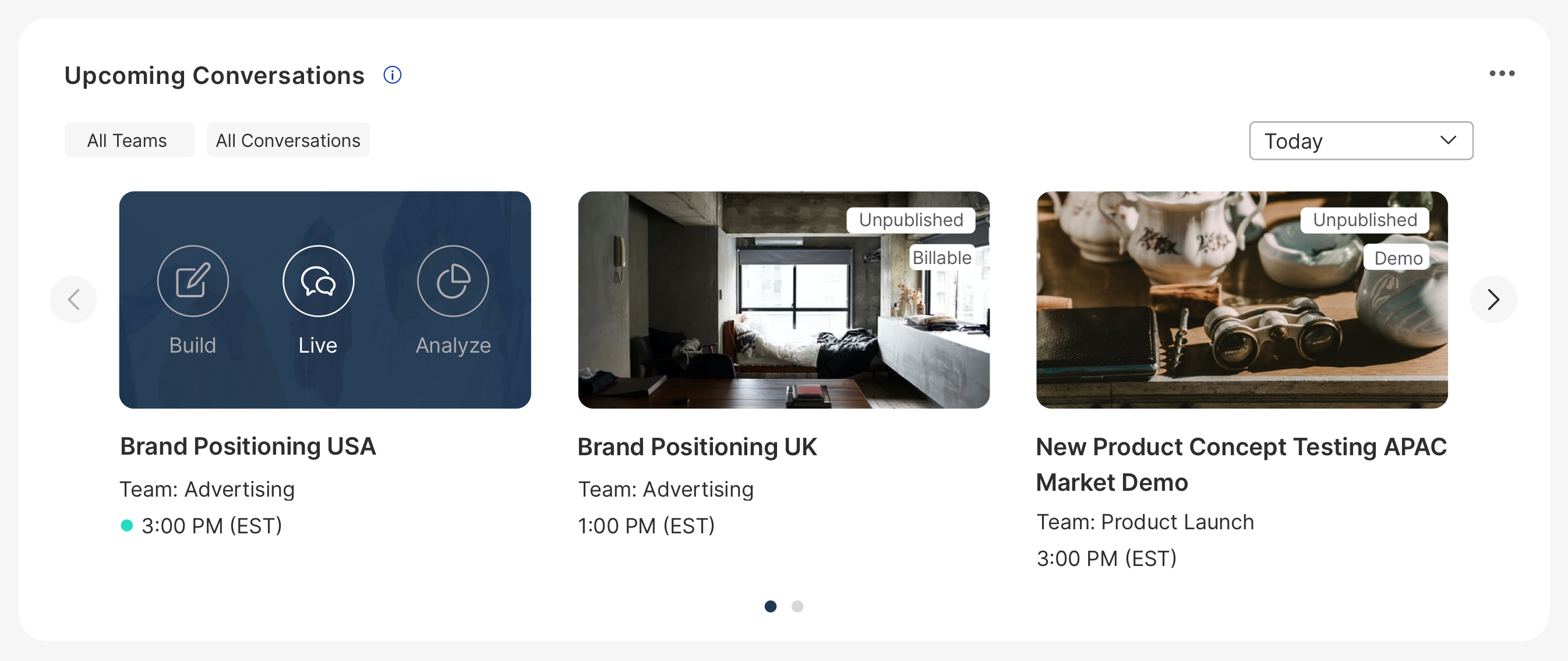 Total Conversations Over Time: As a Workspace admin, you can get a pulse on how your teams have been using Remesh. Dig deeper into the data by clicking on View Activity and accessing the Activity dashboard.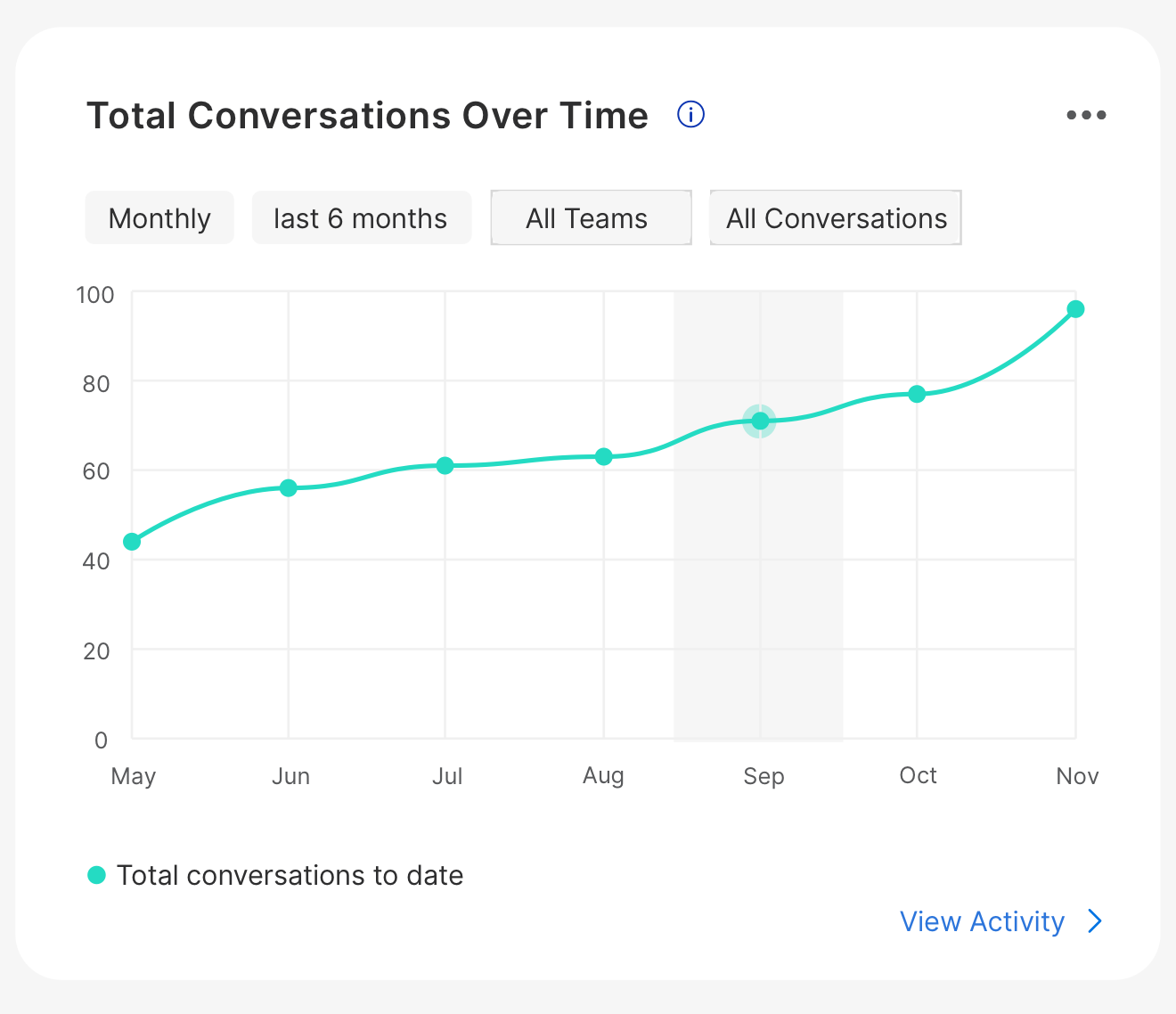 Total Conversations Over Time is only available to Workspace Admins.
Top 10 Common Topics: Identify commonalities from conversations that have recently ended by viewing the top 10 most mentioned topics. Hover over a topic to see the incidence count, number of conversations, and the number of teams with conversations where the topic was found.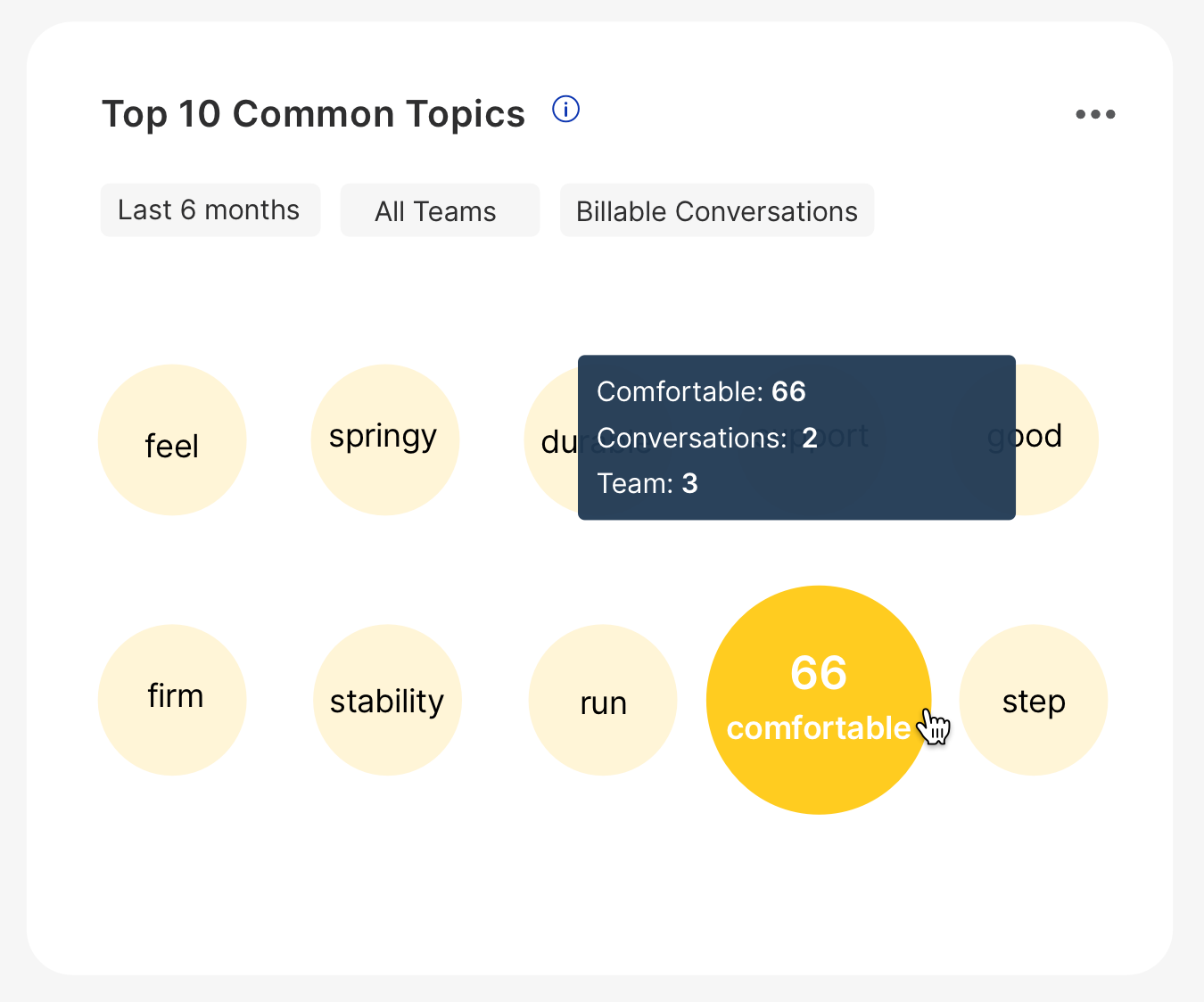 Recently Starred: Quickly glance and access starred responses from conversations that have recently ended. Click on on a starred item to navigate to its location within the live moderator view.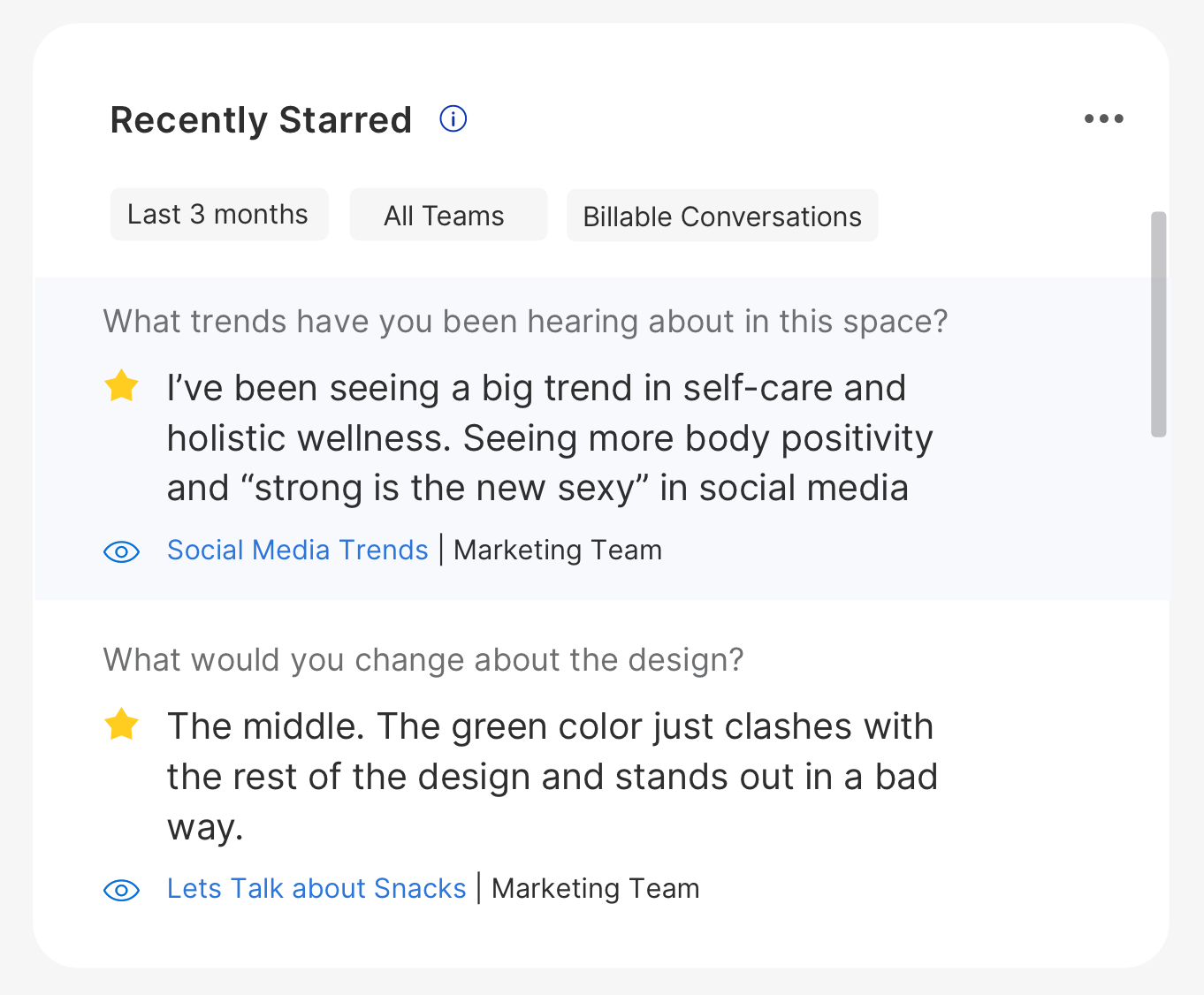 Top 10 Most Observed: View which conversations from the past six months had the most observers to get a feel for which were most important. Click on a conversation to navigate to the live moderator view.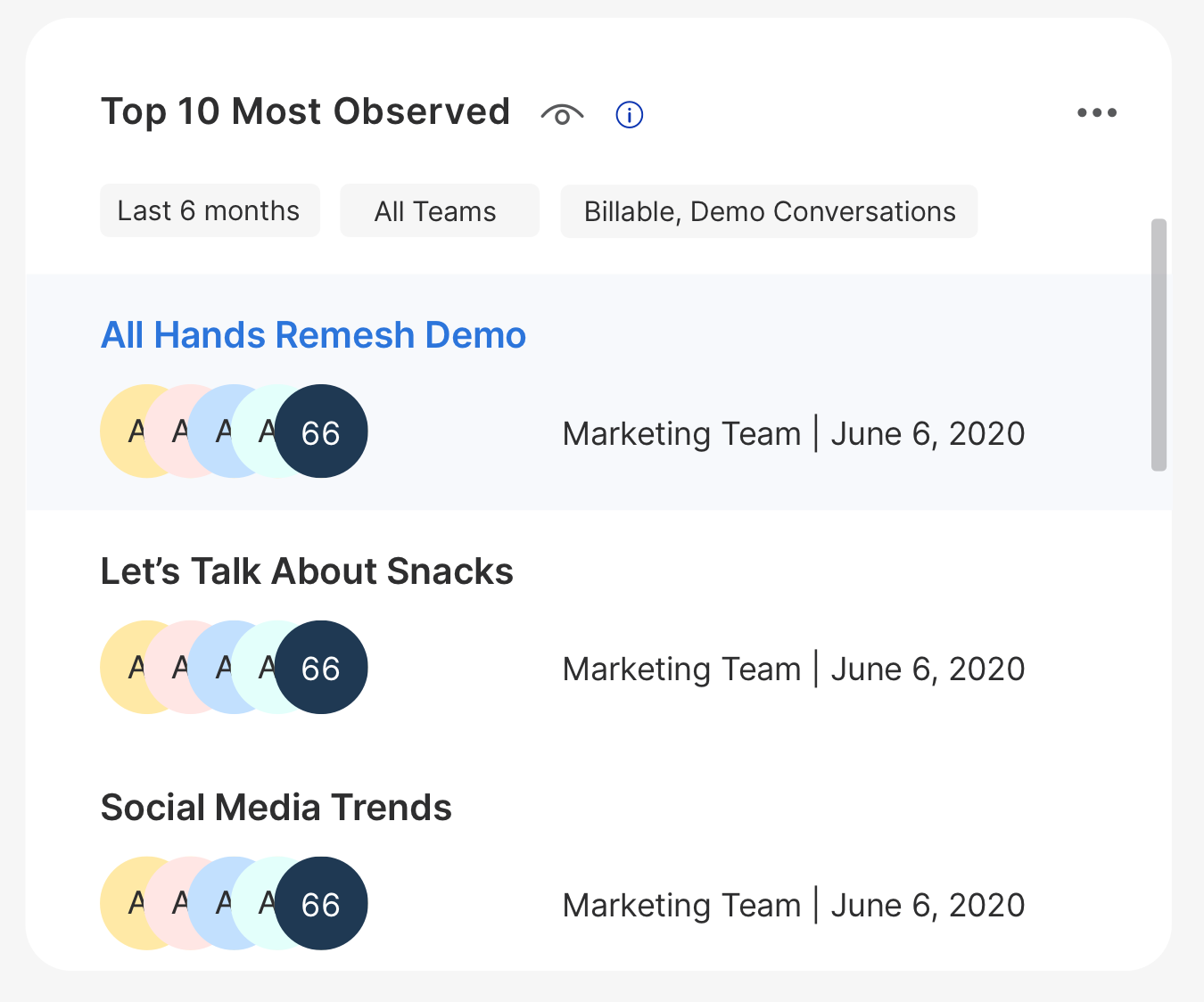 From Our Blog: View and access the latest Remesh blog articles.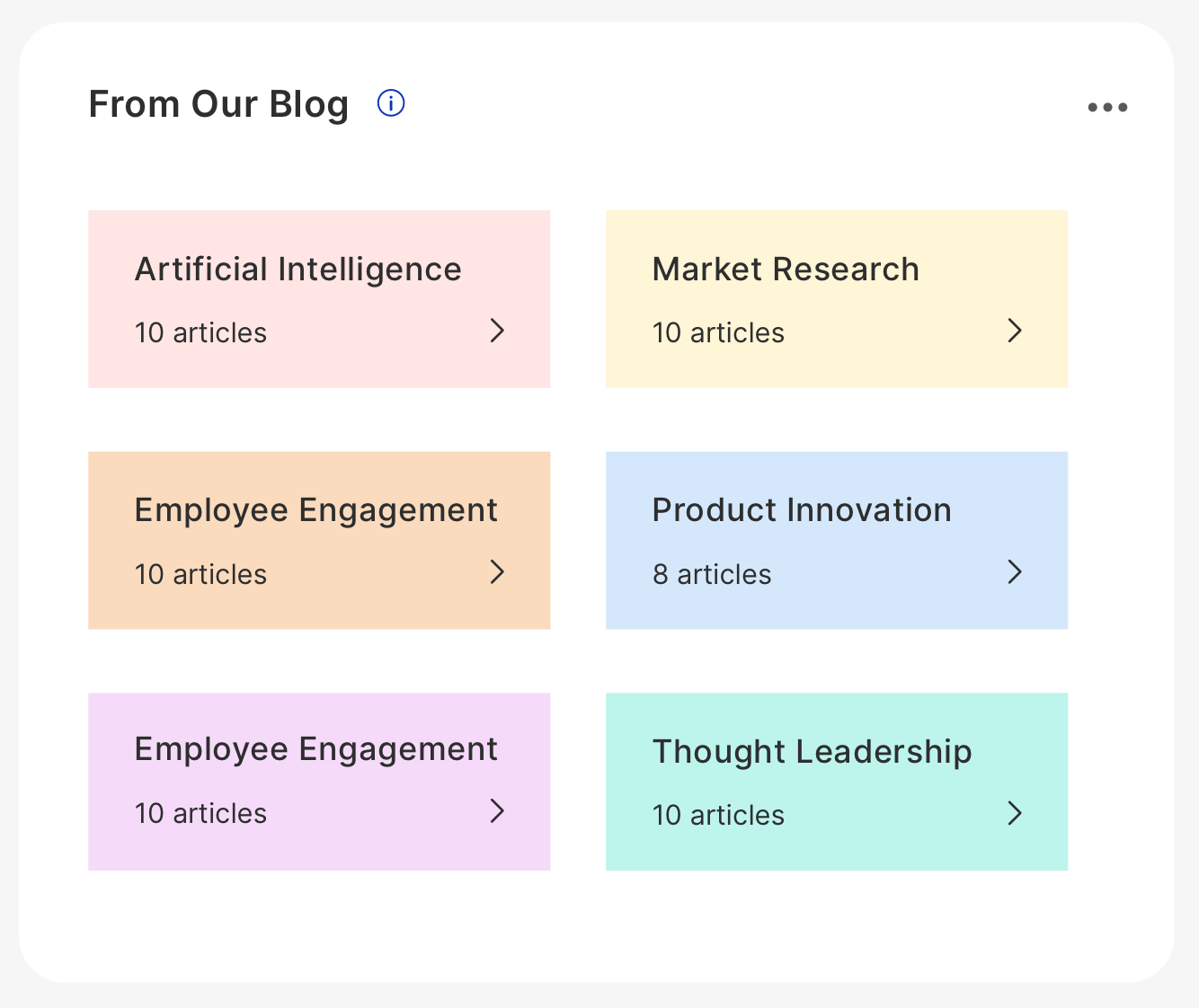 Can I hide widgets I don't use? Yes, there are two ways to manage your widgets view to provide you with a more tailored experience.
1) Go to the [Manage Widgets] area on the top right corner to turn on/off multiple widgets.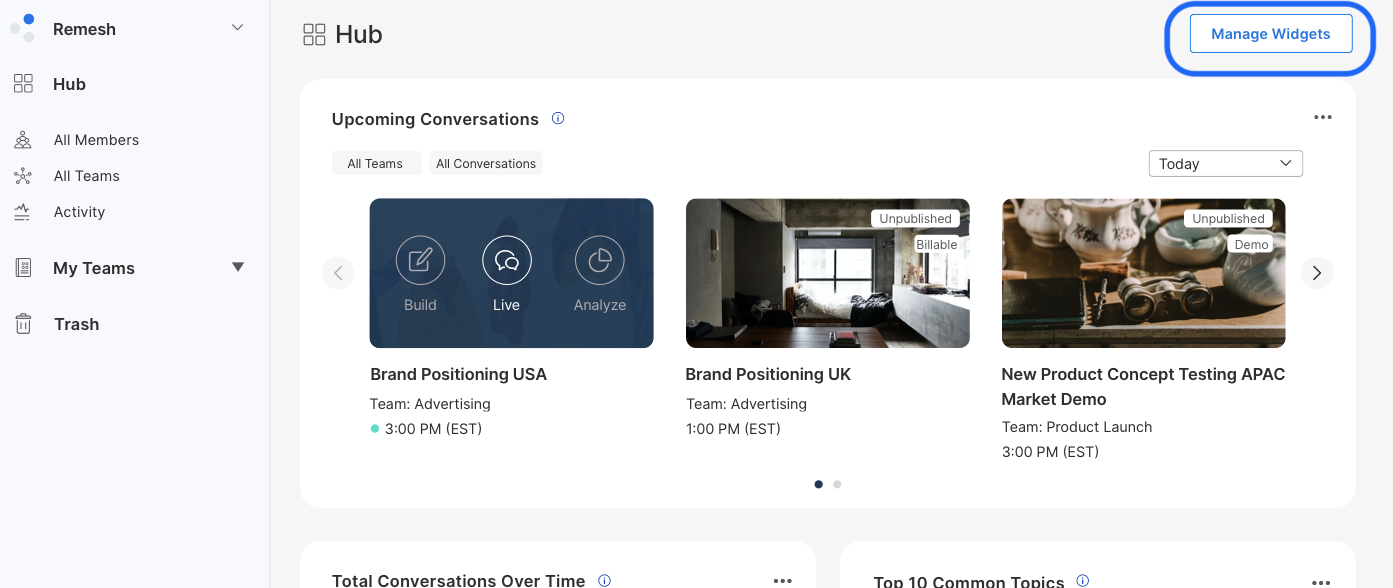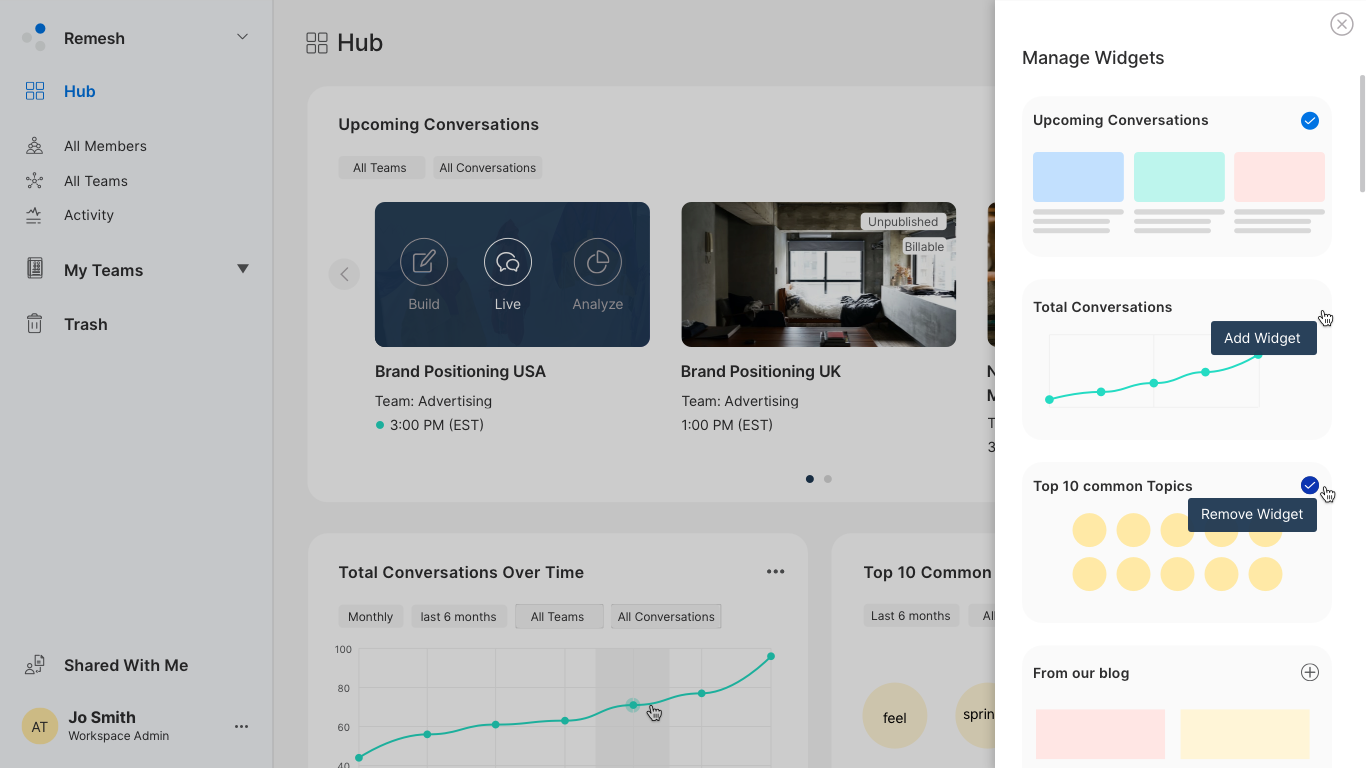 2) Go to the widget you want to hide and select the three dots on the top right to select Hide.