Remesh currently can accommodate up to 1,000 participants in a Remesh Live Conversation and 5,000 in a Remesh Flex conversation. Setting the maximum number of participants on the Schedule page of your conversation will serve as a cap. Any participant beyond this number will be turned away and see the message below.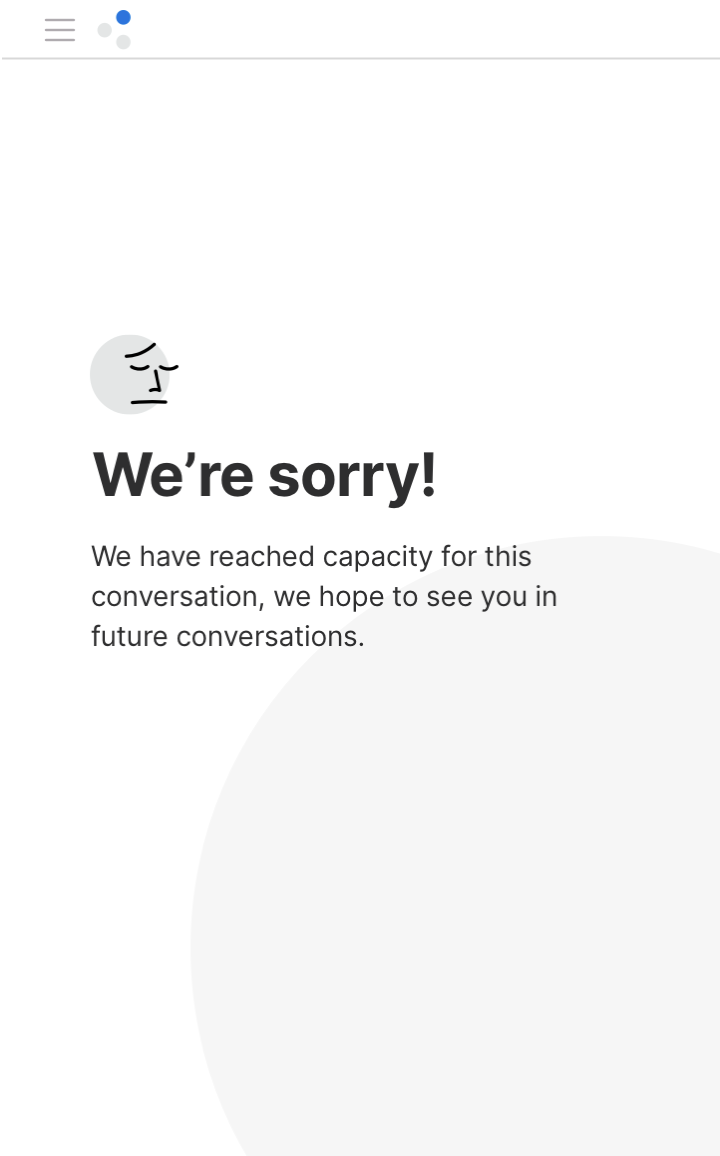 💡Tip: We recommend adding an extra 10-15% to your preferred number of participants when programming this number into the platform to account for potential drop-off.

📝Note: Maximum number of participants cannot be changed once the Conversation has been published.
Set the maximum number of participants to the number of people you would like to join your Conversation. This will limit the Conversation capacity to the exact number you specify.
If you are incentivizing participants to take part in your Conversation, be sure to set this number to the appropriate amount that you budgeted paying the incentive for. If you do not need to cap your conversation, simply set the number to 1,000 for Live or 5,000 for Flex.